The Incredible Hulk busts onto mobile
There seems to be a splurge of movie based mobile games coming out thick and fast these days, there's iron Man, and Hancock, well now an old familiar makes its way to mobile with the Hulk. Hands-on Mobile is undertaking bringing the hulking green monster to mobile phones, and following up the recent Incredible Hulk movie.
Chief Executive Officer, Hands-On Mobile David White, says: "The Hulk is a character who is beloved by many, and we worked closely with Marvel to develop a mobile game that was true to his legacy. Just as we've seen consumers embrace Iron Man, we expect The Incredible Hulk to gain a similar following with an exciting mobile game to complement its film release."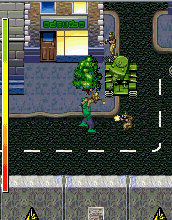 In this explosive and action-packed mobile game, players become one of the most popular Super Heroes of all time. Smash through walls, hurl cars at enemies, scale cityscapes, dodge precision missiles, and battle The Abomination as you seek out a cure to the gamma radiation that poisoned your cells and transformed you into the unbridled force of rage known only as The Incredible Hulk.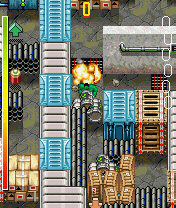 The President of Marvel International, Simon Philips, states: "This summer is an exciting time for Marvel, and we are excited to be working with Hands-On Mobile to create mobile games that complement our latest big screen releases including Iron Man and The Incredible Hulk. As we've already seen with the success of Iron Man, fans are eager to continue to interact with these beloved characters after they leave the movie theatres, and mobile games are a great way to do this."
Source — mobilegamefaqs