Solar powered concept WM phone by designer Eddie Goh
Concepts the things that bring new and stylish designs to the mobile arena, although not often taken up for production does give us an idea what the mobile phone designers are thinking about for the future. So here we have a concept designed by Eddie Goh, the Eclipse Intuit Phone, which seems to be in four quarters with two quarters excellent while two quarters look rather questionable.
So let's take a look at the goodness first: the Eclipse Intuit phone will be equipped with a good 5 megapixel camera, and Windows Mobile Standard, if you can believe the image shown on the touch-screen anyway. The other seemingly good thing is a chemically thin solar skin which apparently charges the battery. Which does seem to sound like a familiar Apple patent; that said, the solar skin probably would be used as a main charging unit.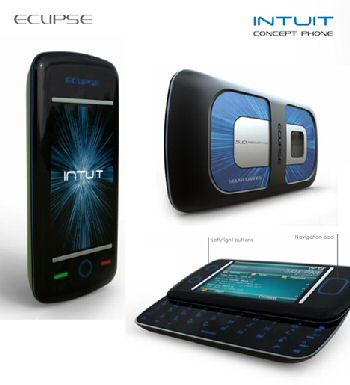 And now onto those seemingly questionable areas of the Eclipse Intuit: It appears the Eclipse Intuit has a slide out keyboard that is touch-screen with "tactile feedback."Well so far we haven't seen a "tactile feedback" which isn't any more advanced than say Janky "haptics'" thus amounting to not much more than full phone vibration when you tap the screen, although a second slide out screen does sound ideal. The other questionable area is well what I started with, the Eclipse Intuit phone is a concept, so will we ever see it in reality, maybe, maybe not.
Source — wmexperts