New July release date promised for the FreeRunner mobile phone from Openmoko
Several months back Openmoko announced the FreeRunner mobile phone, and unless you are exceptionally special you wouldn't have had the opportunity to run over it yet. Openmoko originally hoped for a spring release with the FreeRunner, and they missed that mark, butit looks as if we will be seeing the FreeRunner in early July.
Openmoko's Vice President of marketing, on the community listserv has said that "the retail FreeRunner mobile phone should be packed and shipped by tomorrow, and if all goes well of course, should clear customs by the first of July."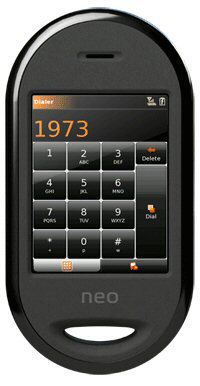 So with a first of July release date customers can expect to get hold of the Openmoko FreeRunner is the first week or so of the month. So as a reminder, the Openmoko FreeRunner sports a 2.8 inch VGA touch-screen, assisted GPS, Bluetooth, USB, WiFi connectivity, motion sensors, tri-band 850/900, 128MB memory, and the good old microSD expansion slot.
Steven Mosher, VP of marketing for Openmoko said: "More or less, the assembly will begin the week of June 16, packing and shipping in the June 23, and pass the office on July 1."
Price wise the FreeRunner is expected to be in the region of $399.00 USD. It is a great shame Openmoko didn't manage to squeeze in some 3G in there somewhere, but even without 3G I'm sure Openmoko will be able to shift enough handsets.
Source — The Inquirer