Launching from LG is the LG Chocolate3 in Black and Light Blue?
If everything in the world was black or white, or even a shade of grey, wouldn't it be just so boring, and that's why we have a multitude of colour to choose from, and the same goes for mobile phones, if every mobile came out in black only how dull would they all be?
Yes black hold a certain classy allure but the occasional colour offsets all the plain. With this in mind, LG is to launch their LG Chocolate 3 mobile handset in both black and Light Blue trim. This third-generation of LG's Chocolate range is to be available via Verizon and will offer the customer the type of music-centric features they have previously become accustomed to via the LG Chocolate line up.
The LG Chocolate 3 differs for the other previous Chocolate mobile phones in as much as it has a clamshell form factor whereas previous versions where slider form factor, but this new flip phone style will still be a music-centric handset.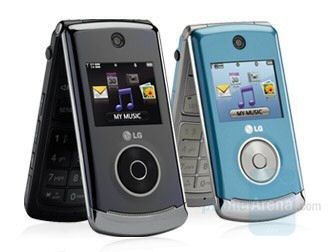 The LG Chocolate 3 has an external display that sits above the front mounted music controls, and gives easy access to the users songs. The Chocolate 3 has a 2 megapixel camera that lets the user record any memorable happenings while out and about, and the trusty old microSD card slot will take cards up to 8GB, and there's access to the VCAST Music Store as well.
The LG Chocolate 3 will be limited to Verizon's EVDO Rev.0 network, so unfortunately the user will have to put up with dub-megabit data speeds. Keep an eye out for the LG Chocolate 3 next month and maybe we'll get the Light Blue version too.
Source — phone arena