Video: Motorola MotoZine ZN5 Commercial, KODAK Imaging Technology
Below you can watch a video which is the Motorola MotoZine ZN5 Commercial, the video is a little bit blurry so bare with it, hopefully there will be a better quality one sooner or later.
Just a little recap on the specifications and main features, obviously the most noticible feature on the Motorola MotoZine ZN5 has to be the 5 megapixel camera with KODAK Imaging Technology, to tell you the truth when I first saw this mobile phone I thought "Yeah right another boring Moto phone that will be crap", well I stand back in judgment because all seems very good.
Built to Share
just one touch and you will get the following photos can be viewed right from the home screen; no menus, no searching. This multimedia device provides a fun, quick and easy way to share favourite photos. Pictures can be uploaded via Gallery Link in one simple click and instantly shared to the KODAK Gallery (www.kodakgallery.com)1 to be viewed, stored and shared with friends and family. ShoZu can be used to upload photos to a variety of social networking sites1. ZN5 comes with KODAK EASYSHARE Software, the world's most used photo software, making it easy to organize, edit, share, store and find mobile pictures1. Consumers can transfer pictures to a computer via USB, Wi-Fi1 or Bluetooth® wireless technology4 and print wirelessly on Bluetooth-compatible KODAK All-in-One Printers and at KODAK Picture Kiosks.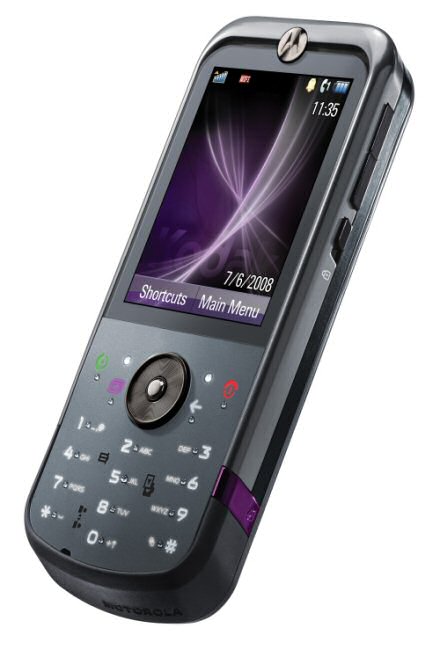 Built to Talk
In phone mode, ZN5 features Motorola's patented CrystalTalkTM technology to help callers hear and be heard, even in noisy environments. With dual compatibility for GSM and Wireless Local Area Network (WLAN), users can connect in more areas around the world2 and enjoy high-speed wireless connections to surf the Web via a full HTML browser2. To complete the communications experience, ZN5 also supports SMS, MMS, IM and personal e-mail2.
Built to Shoot
ZN5 puts image capture first, with a high-resolution landscape screen and one of the fastest click-to-click times available. To launch the camera, simply slide open the Kodak lens cover to transform the phone into an ultra-fast 5 megapixel camera with auto-focus, a Xenon flash, 4GB of optional external memory3 and optimized settings for low-light environments.
Built-in KODAK Imaging Technology ensures that every picture taken with ZN5 looks its best. When KODAK Imaging Technology is combined with KODAK PERFECT TOUCH Technology, images become brighter and more vivid on the spot. Multiple capture modes, like multi-shot and panorama, which automatically stitches together continuous shots taken on the horizon line into a single, extended image1, makes taking photos fun.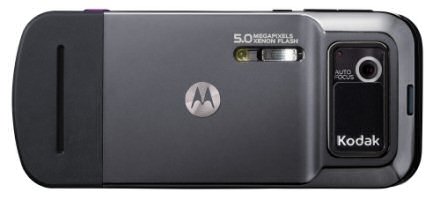 Motorola MOTOZINE ZN5 will be first available in China in July 2008 and is expected to roll out around the globe throughout the remainder of the year. For more information regarding pricing and product availability in your region, contact your local Motorola representative.
Now watch the video, please tell us what you think of the phone itself.