Website petition to carry iPhone 3G in Australia by 3
Seems the 3 mobile network really wants to carry the Apple iPhone 3G, and they are trying to convince Apple to allow them to carry the new iPhone 3G in Australia. They are so adamant in this quest that 3 have launched a new website, three.com/au/iphone, and are to encourage customers to register their interest "for the powers that be at Apple to see."
Launching in Australia on 11th July, along with other countries, the second generation Apple iPhone 3G will become available via Vodafone and Optus, because the iPhone 3G will be locked to those specific carriers, customers on 3 and Telstra networks won't have access to the iPhone 3G without a 3rd party hack, which may not happen soon it ever.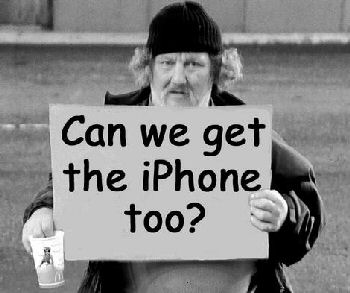 Director of sales at 3, Noel Hamill said: "Since Apple announced the impending local launch of the iPhone 3 had been inundated with queries from customers wishing to buy the device from 3. We've engaged Apple to get the 3G iPhone but at this stage we haven't been able to range it, so I don't know if we're going to be able to range it."
It is a little baffling as to why Apple has left 3 out in the cold as it were, as Apple has previously partnered with 3's parent company, Hutchison, for the Macau and Hong Kong iPhone launch. Australian pricing on the Apple iPhone 3G has yet to be announced, but hopefully should run the same lines as the U.S. that has the 8GB for $199.00, and 16GB for $299.00, and all purchasers will require to sign to a 2 year AT&T contract.
Hamill concludes: "We first launched 3G into the Australian market, our customers are very 3G centric so they're high users of data, they're high users of 3G services and we think it'll be a great opportunity for the 3G iPhone."