Ex-EA Games exec starts exclusive iPhone games company Ngmoco
The newest mobile gaming start-up to hit the scene is Ngmoco. Mobile gaming is seeing an invigorated push with the Apple iPhone, so Neil Young decided to make a career change an leave his executive position with EA Games and form a new start-up that makes mobile games exclusively for the Apple iPhone, Ngmoco.
Apparently a languished mobile games market was ready for change and Young believes that "we are finally at the place where we can reinvent the experiences and the economics of the mobile games business, the mobile gaming industry has been stagnant for a few years. I feel the iPhone is a real opportunity to change that industry."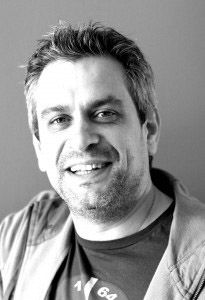 Neil Young made his fame at Electronic Arts as development executive that was responsible for million sellers such as "Sims 2" and "Lord of the Rings" and after working on EA Games next big hit "Spore," he quit to start Ngmoco.
Young looks on the iPhone 3G and AppStore as perfect platforms to give mobile gaming the boost that the industry has so badly needed for the past few years, and Ngmoco will make and publish games for the Apple iPhone, and push the iconic Apple mobile handset as a gaming platform poised to redefine the industry.
Apparently, Young also has his sights set on Goole's Android OS as a possible gaming platform as well. So it seems Neil Young is aiming high in his ambitions for his new company. However, the formation of Ngmoco could well mean we see some outstanding mobile games coming to the Apple iPhone.
Source — venturebeat