Unnamed 3G Motorola candy-bar with the FCC
Seems Motorola isn't about to give in as they file yet another mobile phone handset with the FCC, and this time Motorola's latest offering would appear to be 3G. Seems Motorola has taken a pretty unassuming candy-bar design mobile and fitted it with a 3G radio, which unfortunately is at least a step up from their ailing flagship Motorola ZN5.
Looking at the images we note there is a forward facing video calling camera, along with the mention of Bluetooth in the FCC testing documents. For some apparent reason the GSM/EDGE was only tested on the 1900 MHz band, and a mention of 3G capability, which could possibly mean this modest Motorola candy-bar with no name could be heading for a carrier such as T-Mobile.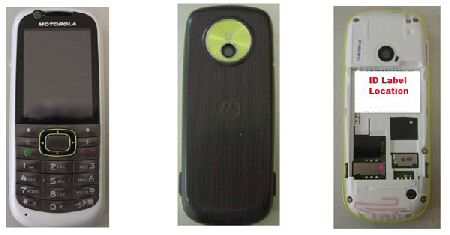 It's possible this candy-bar is a low-end model bringing WCDMA to the Motorola fanship, or maybe even a one-off custom designed to a particular carrier's specifications, because if this is the design Motorola hopes for the future they are just going to continue falling behind the bigger guns in the mobile world.
Hope would be that Motorola will look forward towards a different inspiring design philosophy in the hopes to turn their problems around. It's a pity Motorola didn't work out how to enable 3G data connectivity in their upcoming Motorola MOTOZINE ZN5, if they had they would have had a sure fire winner.
Source — intomobile