Samsung Instinct demand means shortage for Sprint
It seems a couple of mobile phone suppliers are having a little difficulty with keeping up with demand. Sprint's latest smartphone the Samsung Instinct, along with its rival the Apple iPhone are in such great demand and selling more swiftly than expected that there is now a shortage of these devices.
Sprint stated in an announcement: "The record pace of Instinct sales has led to temporary shortages of the device at some locations across the United States. Sprint and Samsung are diligently working around the clock to increase inventory in all sales channels. Samsung has increased efforts to deliver new supplies of Instinct on a daily basis, and manufacturing plants are operating at full capacity to keep up with demand."
Although this shortage is somewhat of a setback for Sprint it does show that they have undoubtedly struck gold with Samsung Electronics' Instinct, which is a touch-screen mobile handset that many analysts have proclaimed to be an Apple iPhone killer.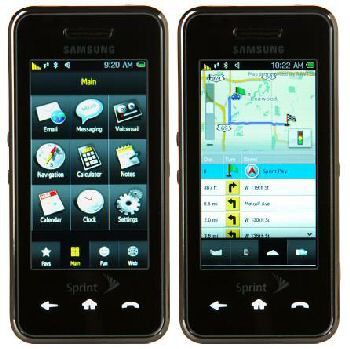 According to Sprint, since the Samsung Instinct hit the streets it has become the fastest selling EVDO device in Sprint's long history, and Sprint says the Samsung Instinct broke records for the initial launch. John Garcia, president of Sprint's wireless division, said "We had high expectations going into the launch so our initial order to Samsung was the largest for any Sprint EVDO handset to date."
It still remains to be seen however if the Samsung Instinct will actually cause a dent in the Apple iPhone 3G's dominance of the market when it comes out on 11th July. Although the Instinct does have a slight pricing advantage in as much as it will be $130.00 on a 2 year contrite and $100.00 rebate, while the Apple iPhone pulls a $199.00 price tag.
Source — CRN