Nokia push out first commercials for E71 and E66 mobiles: Videos
The marketing people at Nokia had recently released the first Nokia E66 and Nokia E71 commercials, and we have the videos for you below. There are a few good points with the Nokia E Series; it is good to see Nokia using high quality glossy metal and materials for a change rather than the cheap and nasty dull plastic.
Size wise it is quite surprising as well with the Nokia E71 being one of the thinnest mobile phones to ever come out of Nokia. The Nokia E71 is sitting at only 10mm thick but still packs GPS, HSDPA, and WiFi along with a 3.2 megapixel camera with auto-focus, but lacking Carl Zeiss optics and Xenon flash.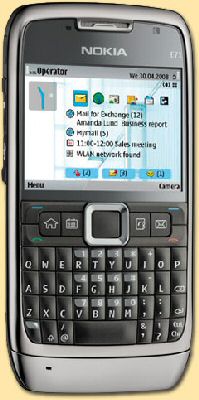 Unfortunately the Nokia E71 comes equipped with the outdated QVGA screen and also a lack of an accelerometer, which is somewhat disappointing that Nokia included it in the E66 but for some strange reason, dropped it from the E71.
As for the Nokia E66, well that mobile phone is basically the same as the Nokia E71, just shoved into a different form factor. So the options are if you love the QWERTY type mobile phone then go for the Nokia E71, but if t9 and a slider form factor float's your boat then opt for the Nokia E66.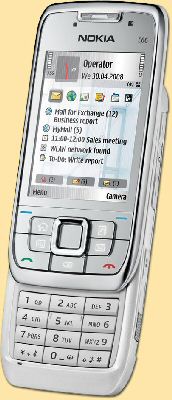 As mentioned at the beginning, the two Nokia E66 and E71 commercial videos can be found below.
Source — symbian-freak