Apple launching MobileMe between 6pm and 12am PT 9th July
Apple's MobileMe service launch date and time has been announced by Apple. Apparently the refurbished .Mac service will now be offering calendar, address book, photo gallery, web based email, along with storage capabilities and "push" sync services.
Apple originally announced the MobileMe service at this year's Worldwide Developers conference back in early June.
Apparently, according to the MobileMe service status update, when a user longs into .Mac it states that MobileMe will actually launch the evening of 9th July, I presume evening being whatever Apple denote as evening time.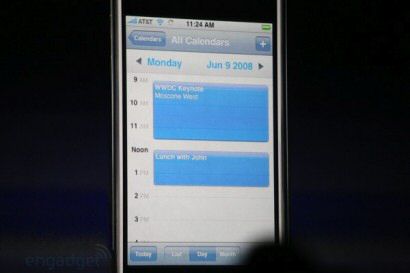 Quote: MobileMe Launch
7/9/2008, 6pm-12am PT
As part of the MobileMe launch, www.mac.com will be taken offline at 6pm PT on Wednesday, July 9th.
Members will be unable to access www.mac.com or any .Mac services during this time with the exception of .Mac Mail accessed via a desktop application, iPhone, or iPod touch.
MobileMe will be available as soon as possible during this maintenance window.
It is a little surprising Apple's timing on this as Apple must deploy MobileMe before 5am Pacific time on 10th July so they can accommodate New Zealand iPhone 3G first customers. And it will probably mean releasing iTunes 7.7 before this time as it too is required for the iPhone 3G launch. If you are an existing .Mac subscriber you should be able to send and receive emails at the new @me.com addresses.
MobileMe commands a price tag of $99.00 per year, whoever iPhone 3G and Mac buyers can snap up a year's subscription on 11th July for $69.00.
Source — macrumors