Has Samsung stepped backward with i740 3G-less mobile phone?
Word is Samsung are going to launch a new smartphone unto the world, and Samsung seems to be taking to heart the belief that not every mobile phone toting person in the world wants nor needs 3G.
Yes, I know it is hard to believe with 3G constantly being rammed down everyone throat recently, but Samsung thinks otherwise apparently and that is why there is a rumour they are going to launch the rumoured Samsung i740 handset, the successor to the Samsung i710 series.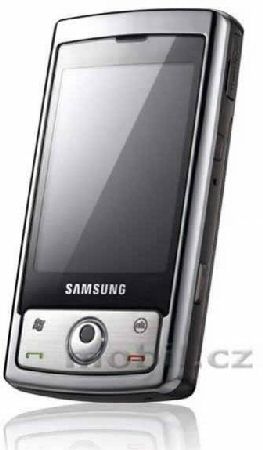 So what is Samsung rumoured to be offering with the i740? It will be a Windows Mobile 6.1 mobile handset, 2.8 inch touch-screen, GPS, FM radio, a 3 megapixel camera including flash, Bluetooth and the good old trusty microSD slot.
So Samsung hangs onto the GPS, but doesn't offer any form speedy downloads, leaving out such things as 3G and Wifi, which in the light of the Samsung Instinct, and the rival Apple iPhone does seem a little strange.
The Samsung i740's metal or probably metallic casing gives a post appearance making it appear good enough to be a high end mobile so if Samsung can actually keep the pricing relatively low there may be a few mobile users that are still slumbering in the dark ages of non-3G.
Source — slashphone