BBC iPlayer to work on Nokia N95? nPlayer maybe?
Apparently word has it that good ole Aunty Beeb (the BBC) has more ambitious schemes under their piny for their on demand iPlayer service. Seems the Beeb is looking to expand to another platform, none other than the Nokia N95, and see content hosted on third party sites.
Brand Republic, a marketing news source sates that according to Anthony Rose, the BBC's head of digital media, a mobile version of iPlayer, which currently only supports the Apple iPhone, may just soon see the launch of iPlayer for the Nokia N95 handset, which is part of the BBC's scheme to offer their service to a broader audience.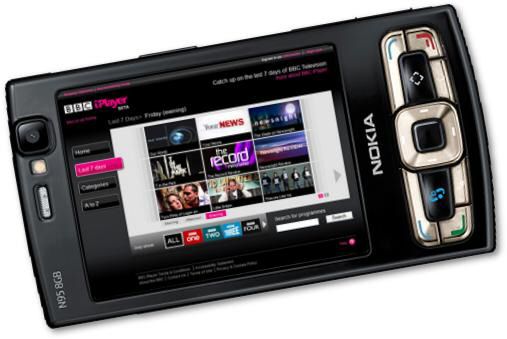 Also, Rose apparently revealed plans to make the iPlayer service embeddable; this would mean a user would be able to put clips from the iPlayer onto 3rd party websites. Obviously the most famous of which would be the likes of MySpace, Bebe, and FaceBook.
It is said plans are already in motion to allow users to post while shows onto 3rd party websites, although sites will be "checked for appropriateness," presumably by Aunty.
Hmm, so does this mean we will be seeing the iPlayer changing into the nPlayer?
Source — brand republic