UK gain the Nokia 6650 mobile phone on T-Mobile
Back in March at CeBIT, Nokia announced their Nokia 6650 mobile phone, well now the Nokia 6650 mobile handset is on sale in the United Kingdom and availably exclusively through T-Mobile.
The Nokia 6650 has been "optimised" for use with the T-Mobile service and is available on all T-Mobile UK pay monthly tariffs including both Combi and Flext.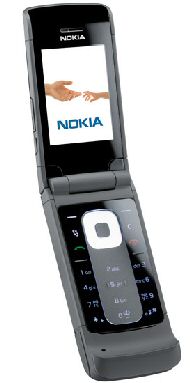 With T-Mobile's Combi tariff the Nokia 6650 comes with unlimited text, 700 minutes and internet use for eighteen months. As yet though T-Mobile has not confirmed a price tag for the Nokia 6650, however at launch it has been said to be as low as a single euro, so we would be expecting to see a from free tag on this one.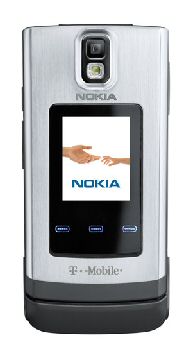 The Nokia 6650 mobile phone offers the user a stainless steel clad clamshell design, HSDPA data connectivity, integrated GPS and multimedia player, a 2 megapixel camera with flash, built-in AGPS, a 2.2-inch TFT QVGA colour display, dedicated music keys, FM radio and Bluetooth, 30MB of internal memory, and the trusty old microSD cart slot.
The Nokia 6650 also offers up "easy access" to T-Mobile services such as their Web 'n' walk, Mobile Jukebox, Navigate and MyFaves.
Source — pocket-lint