Could the BlackBerry Thunder 9500 steal some iPhone 3G thunder?
The net has been awash with rumours on the BlackBerry Thunder 9500, well no more because some images have been leaked and surfaced to prove that the Blackberry thunder is the real deal and will carry the new BlackBerry touch UI OS.
If you are one who thinks you have the latest high tech net wave surfing mobile phone then Research In motion may just out to prove you are wrong, although we are still waiting patiently for an official announcement.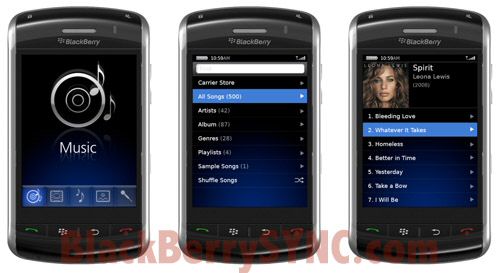 The BlackBerry Thunder 9500 will thunder into the market sporting the new Blackberry OS which will be full touch centric, also featuring an extra larger TFT touch screen display, while working in EV-DO and DSM networks while supporting HSDAP/EDGE and with in-built GPS.
It's interesting these press grade images of the Blackberry Thunder 9500 just happen to find their way onto the net waves only a couple of days before the Apple iPhone 3G hits the streets, maybe Research In Motion is hoping to sway some customers away from the iconic Apple?
Source — blackberrysync