HTC NEON400 CDMA handset spotted at the FCC
Anyone wanting some CDMA action along with a touch of TouchFLO may not have to wait as long as they think. And although you wouldn't think the CDMA market is HTC's bread and butter market it seems they are about to step into it further.
HTC's NEON400 is with the FCC's lab engineers, and the HTC NEON400 hints slightly at HTC's CDMA aspirations for their HTC Touch Dual.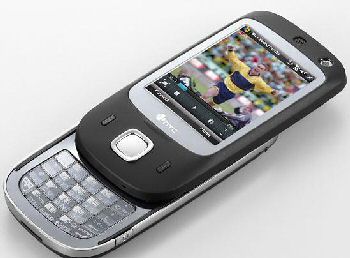 Previous HTC mobile handsets bearing the handle "NEON" have proved to be touch-screen mobile handsets from HTC's ever expanding Touch line-up of TouchFLO Windows Mobile smartphones, which could possibly point to the HTC NEON400 being another HTC Touch variant.
Taking a gander at the FCC documentation we see the HTC NEON400 packs a CDMA radio, although very little else seems to have changed on the inside. The HTC NEON400 will feature a 2.6 inch touch-screen, 400MHz processor, WiFi, Bluetooth 2.0, 128MB RAM and 256MB ROM, and the good old trusty microSD expansion slot, while all running on Windows Mobile 6.1.
Source — mobilewhack