HTC Touch Diamond with all 5 major UK carriers soon
The people over at Pocket-lint have been contacted by HTC, why? To confirm the vague availability of the HTC Touch Diamond in the United Kingdom following reports that the launch of the Diamond had in fact been delayed.
All five major carriers within the United Kingdom will be supplying the HTC Touch Diamond to the public, while apparently T-Mobile, Vodafone and Orange are already in possession of HTC Touch Diamond stock.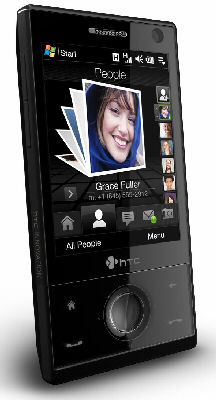 Word has it that all three of these carriers are currently making the HTC Touch diamond available to their customers with the mobile handset ranging from free on an average tariff of around £53.000 per month.
Furthermore, it is being said that the HTC Touch Diamond handset will also become available via O2 and their customers sometime around middle August, while as yet there are no available launch dates for the HTC Touch Diamond on the 3 network.
Source — pocket-lint