Italy gains Samsung Omnia i900 on 22nd July
Seems the Samsung Omnia i900 is rolling out quite well as Samsung has announced the Samsung Omnia i900 mobile phone will be launching in Italy on 22nd July, and is to become available in other European countries over the course of July and August.
Apparently the Italians can now pre-order the Samsung Omnia i900 and take advantage of a launch promotion which offers a free Xbox 360 Arcade.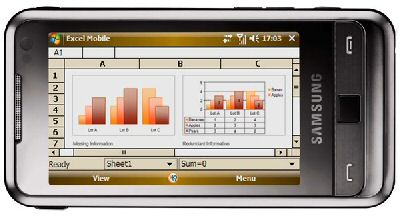 Price wise in Italy it is rumoured that the 8GB Samsung Omnia i900 mobile handset with be around €499.00, that is roughly $789.00, and without a contract.
Marketing and Sales Director of the Telecommunications division in Samsung Italy, Paolo Quindici says: "We are happy to announce Omnia in Italy, the first country in Europe to commercialize the phone. Omnia will open a new era in the mobile phone industry by offering everything you wish for in your mobile."
Samsung Omnia i900 prices will vary from country to country as it rolls out across Europe.
Source — samsungmobile