Keep you iPhone clean than a Gregory iPhone cosy?
Ok so you got hold of your super duper brand spanking new shiny Apple iPhone 3G handset, so what's the first thing you need to do? Make sure it is kept in that spanking shiny finish with a little protection right?
Well if you are going to wrap up your apple iPhone 3G handset why not wrap it up in some soft and cute sweatiness to make it cute and adorable?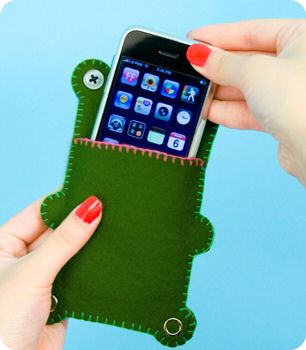 So for your Apple iPhone 3G hand set there is the Gregory iPhone cosy, a friendly frog shaped iPhone cover that will become best friends with your iPhone or iPod Touch.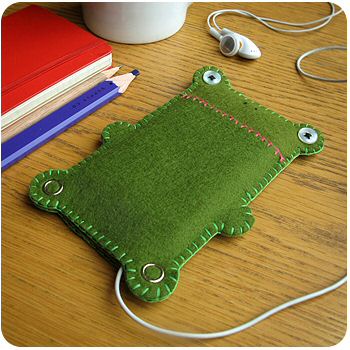 The Gregory iPhone cosy is constructed in wool felt exterior inn luscious green with a plush microfiber lined interior. Gregory iPhone cosy is handmade by Annamatic and comes with super-cute button eyes, and embroidered detail and two snap feet.
The Gregory iPhone cosy will set you back $25.00
Source — fredflare