Apple iPhone 3G PRODUCT RED Christmas Special Edition
The news we are about to give you is from an unconfirmed source, but we will find out if this is all true.
We found via iPhone Savior a very cool looking Apple iPhone 3G and one like no other, forget the black iPhone 3G and forget about the white model too and welcome to the all new Christmas special edition Apple iPhone 3G.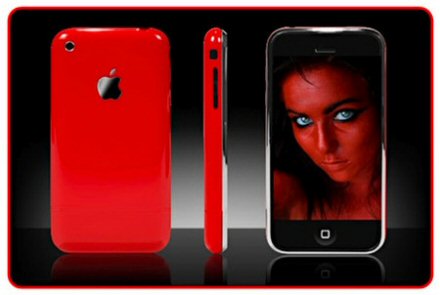 There may possibly be a PRODUCT RED Special Edition iPhone 3G for Christmas.
(PRODUCT) RED benefits the Global Fund to fight AIDS in Africa, and bringing this phone out will be very good indeed for such a good charity.
It is simple for Apple to change the colour to red seeing as the back casing is plastic, the only downside I can see is that Red iPhone's will be hugely popular so would Apple be able to cope with demand.