Cancer risk warning on mobile phone use from US cancer boss
A memo sent to thousands of staff from the director of a leading cancer research institute warns of a possible higher risk from mobile phone use. The BBC are reporting that Ronald Herberman of the University of Pittsburgh Cancer Institute has said that mobile phone users should not wait for definite studies and should take action now.
Herberman believes children should only use mobile phones in an emergency while adults should keep the handset away from the head. Although no major academic study has confirmed any link between higher brain tumour ricks.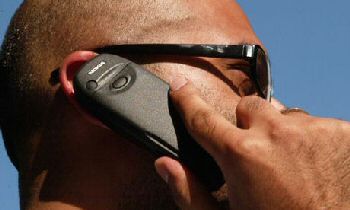 Doctor Herberman says: "We shouldn't wait for a definitive study to come out, but err on the side of being safe rather than sorry later."
The memo to thousands of staff states "I am convinced that there are sufficient data to warrant issuing an advisory to share some precautionary advice on cell phone use."
A major 6 year research study last year in the UK came to the conclusion that there are no short term adverse effects to brian and cell function from using a mobile phone. But the UK Mobile Telecommunication and Health Research program have stated there was a "hint" of higher cancer risk in the long term, and they would continue to look at it over a ten year period.
Danish and French studies have found no risk while a study of 500 Israelis found that heavy use of mobile phones may be linked to an increased risk of cancer.