New rumoured Walkman smartphone the W1 coming from Sony Ericsson?
Have a real good close look at this image, see what you think, does it appear similar to something you're seen before? Could we be looking at a possible Apple iPhone competitor? Does it give you a hint of maybe the Samsung Instinct or even the Samsung Omnia?
Mobilewhack located this image of the W1 which is possible a future Walkman series mobile phone coming out of Sony Ericsson.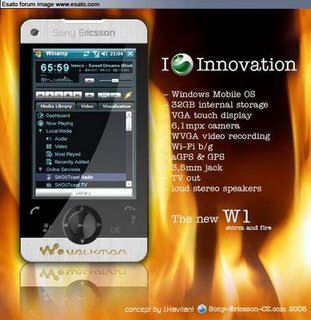 There have been many mid range Walkman mobile phones, all for those users that want good music and smartphone features in their grasp within one unit, and the Sony Ericsson W1 would be the ideal choice to make. That's when and if it actually hits the streets.
The Sony Ericsson W1 does look good on paper with stats like Windows mobile 6.1, VGA display, 6.1 megapixel camera with WVGA recording, 32GB internal memory, WiFi b/g, and TV out.
Nothing else on the Sony Ericsson W1 at present but you know we'll keep you posted.