GPS features seeded into Apple iPhone Firmware 2.1
Apparently Apple has seeded a beta version of iPhone 2.1 firmware (Beta 1, Build 5F90) to developers, according to a report on MacRumors.
Word is Apple has included new Core Location features which may suggest turn by turn GPS is on the cards. Core Location can apparently track your direction and the speed at which you are going.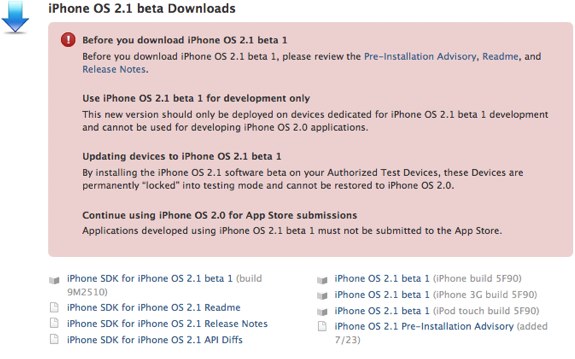 Also with this updated firmware, Apple has seeded a newer version of the Apple iPhone SDK, however, said new SDK apparently cannot submit applications to the Apple App Store.
Earlier reports say firmware 2.0.1 has been seen in the wild; however a 2.1 upgrade could introduce more than just say bug fixes.
Further news on this, and Apple has promised this feature by September, is that Apple has now included alongside the Core Location speed and heading additions, an early Push Notifications APIs which allows apps to process notifications in the iPhone background