Mobile phones have evolved beyond the simple phone call
The evolution of the mobile phone has taken the normal "phone call" further than imagined, no long is a mobile just simply used to make that call. Progression has taken it into the mobile world of text messaging, photography, internet surfing, instant messaging and much more.
Figures released on Reuters show this progressive evolution of the mobile phone. Almost 1.5 billion text messages SMS for the mobile savvy, were sent each week between January and May 08 according to the Mobile Date Association.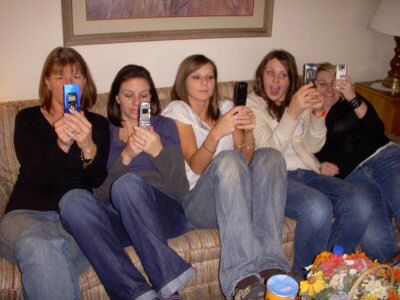 The MDA, a non-profit organisation state that year-on-year growth for May 07 to May 08 was thirty percent, and said in a statement: "SMS has established itself as a true social connecting tool and continues to have mass consumer appeal."
It is expected that text messaging will continue to grow within the mobile arena at a rate of thirty percent in 08 which will be aided by new mobile handsets that promote texting applications. Lower roaming charges and promotion of all inclusive tariffs.
In other areas, in excess of 10 million picture and video messages grew by thirty percent, while mobile internet surfing is expected to grow by twenty percent in 09.