Celleden launch the Bluetooth Anywhere Speakerphone
Celleden has launched their Bluetooth Anywhere Speakerphone, which can also be utilised as an in-car kit, in the United Kingdom, according to a report by Pocket-lint
The Bluetooth Anywhere Speakerphone is designed with a sleek aluminium finish while the speakerphone utilises dual microphone tech of which Celleden says it is a digital signal processor and will provide great clarity of sound wherever you are.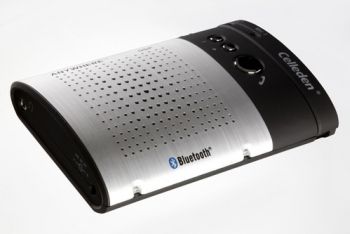 The Celleden Bluetooth Anywhere Speakerphone is compatible with any Bluetooth enabled device, which means it can connect with mobile phones, PDA's and laptops to enable conference calls.
As a car kit it is said to make it easy to attach to the vehicles sun visor while voice activation means the driver can continue to drive safely without taking their eyes off the road.
The Celleden Bluetooth Anywhere Speakerphone can be powered via mains, vehicle cigarette lighter port, or PC USB port, whie the battery holds approximately 3.5 hours talk time and 250 hours standby time. The unit is available at selected stores with a price tag of $49.99.