Vyke brings free text messaging to Symbian smartphones
An application for Symbian mobile phones that allows the user to actually send free text messages has been launched by internet call service Vyke Communications.
Vyke Communications application is called FreeTxt and is compatible with Symbian Series 60 mobile phones and will allow Vyke customer to send and receive free text messages to other Vyke customers and low rate texts to non-Vyke users.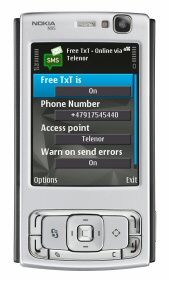 According to a report on Mobile Today, Vyke's FreeTxT app intercepts outgoing text messages and diverts them to Vyke's server by the mobile phone's Internet connection.
Jan Berger, chief marketing officer for Vyke says: 'With text messaging being an integral part of today's consumers' lives, particularly with the younger generations, affordable messaging is essential. Unfortunately, mobile operators are taking advantage of SMS being a "must have" believing that they can continuously keep on charging exorbitant rates as consumers will pay."