Apple iPhone software distribution discussed by mobile executives
At a Silicon Valley roundtable discussion, mobile execs chatted about the Apple iPhone and its impact on mobile space, with some application developers being extremely please with Apple's distribution model, according to a report on Macrumors.
Wintin the first six days, 350,000 installations onto the Apple iPhone of Pansora media's free Radio app was recorded. Pandora plans on moneytising their iPhone application via ads in future.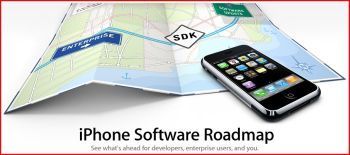 Looking at it in contrast, Pandora, over the past eighteen months had only achieved 12,000 paid monthly subscriptions through every other mobile platform. So apparently Apple is the only provider, which allows developers to offer up free ad, supported apps.
Over the course of a week, Loopt and FaceBook has also seen a marked adoption with Loopt claiming the regular iPhone user is 47 times more active on their network than any other platform.
On the subject of Google's Android the developers were somewhat sceptical, with Pandora's Conrad saying: "I need Android like I need a hole in the head. Another OS platform that sits on top of buggy firmware, with devices with hundreds of manufacturers, with different characteristics."