NTT DoCoMo develop intelligent Li-ION mobile battery
In the Wireless Japan conference 2008, which was held on 22nd to 24th July, NTT DoCoMo showed off their intelligent Li-ION battery for mobile handsets.
Gearlog reported this: NTT DoCoMo's idea is to find double troubles witn the Li-ION battery and relay it to the user.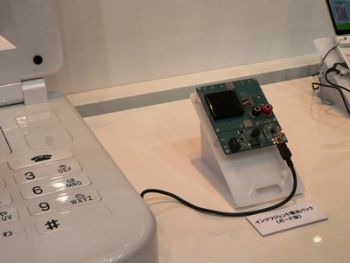 To accomplish this, NTT DoCoMo has embedded an 8-bit microcomputer onto the battery pack that is responsible for monitoring current, temperature, voltage, deterioration and remaining battery level.
When a problem is detected, information will be projected to the users mobile phone screen informing them of the situation.
But the most important feature is all this relevant information is actually stored on the battery and not the SIM or mobile phone, thus if a user changes the mobile handset they will still have access to the information if they just change batteries.
NTT DoCoMo has been working with Mitsumi Electric on this development process, and hopes to have intelligent batteries in mobile phones sometime next year.