Palringo makes pals with the Apple iPhone
BlackBerry gained Palringo application and what BlackBerry can do so can the iPhone. According to just another iphone blog Palringo is expanding to the Apple iPhone.
The Palringo multiple IM client is now available to download via the Apple App Store. Apple iPhone users may have already downloaded an instant messaging app or two, but they should now be aware that using Palringo they wee be able to stay in contact with their friends across more IM networks.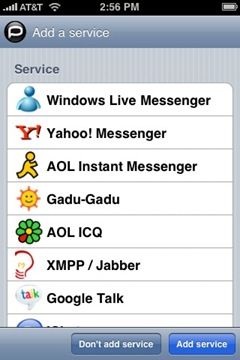 Palringo supports most of the top IM services, which include the likes of Google Talk, Windows Live Messenger, and Yahoo messenger. So putting it simply, Palringo can replace most of the other IM services.
However, if you prefer the web based IM service you may like to try out Meebo, which apparently practically does exactly the same as Palringo but on Safari.