Missing Sync for Symbian now released by Mark/Space
Mark/Space has released the finalised version of their Missing Sync for Symbian. A report on Tuaw states the Missing Sync for Symbian is designed to sync Mac apps to Symbian S60 and UIQ smartphones.
So Mac lovers out there in Symbian land, you can now sync those Mac apps with the likes of Sony Ericsson, Motorola and Nokia based S60 and UIQ mobile handsets.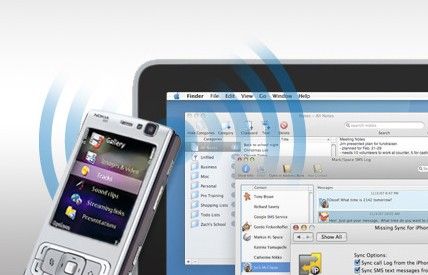 The finailised version of Mark/Space's Missing Sync for Symbian also includes a swanky Proximity Syncing feature, which enables the users mobile phone and Mac to sync and say hello whenever they are within Bluetooth range, which is about thirty feet.
What the Missing Sync for Symbian does is sync personal information like contacts, calendar tasks, and events, and also uses proprietary Call Log and SMS applications to move the phones call log and text messages to the Mac. Other stuff that can be synced is video, photo, music, and document files.
The Missing Sync for Symbian is available for download now at $39.95, or if you prefer a pack with more licences it'll cost you $169.79.