Too late and too little firmware update for Samsung Instinct
The word is Samsung and Sprint was receiving quite a few threats from irate Instinct owners to put out a firmware update to show that they actually cared and before the thirty-day test period was out, or deal with RMA paperwork.
Well according to an engadget report, as slow as they are the first update is coming ten days after the end test date, and apparently first reports are suggesting that there are still problems.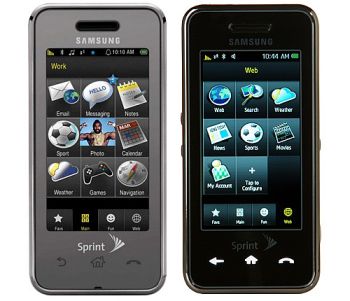 The word is some Instinct users are suggesting Sprint TV is less pixelated than previous and that the overall snappiness has improved somewhat, however it appears that the patently bad browser still remains at 1.0, so just as bad.
So that's it apparently, the only thing to get Samsung Instinct owners jazzed up is the battery meter hits 100% rather than 90%, and if that's it then something is seriously wrong.
A further update is apparently on the cards for the Instinct, so it's a case of hang on in there Samsung Instinct owners, you'll get there one day.