LG first to bring Dolby Audio to mobile phones
LG has taken steps to bring their customers better quality audio by infusing Dolby technology into their line-up of music phones.
According to a post on engadget mobile, LG has announced they are the first mobile handset manufacturer to officially license Dolby's suite of audio processing products for the mobile arena.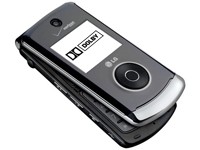 Dolby's audio suite is a suite which includes technology such as bass and high-frequency enhancement, surround sound, graphic equalisation by content type, volume levelling, and their magical mono-to-stereo converter.
Yes we realise its nothing that revolutionary, however, the Dolby name does carry an awful lot of weight, and it is great to actually see a mobile manufacturer consulting legitimate audio experts like Dolby to help improve experience for the customer.
Apparently the first LG mobile with Dolby should hit the market sometime in the fourth quarter of this year. Good on you LG.