Telstra to exclusively offer Australians the LG KF390 mobile phone
The stylish LG KF390 mobile phone is joining Australia's Telstra's Blue Tick range of Next G mobile handsets, Telstra has announced.
According to a report on unwired view, this Blue Tick means Telstra is recommending the LG KF390 handset for use in both rural and regional areas, which suggests the handset's reception is quite solid, or can be enhanced via connection to an external antenna.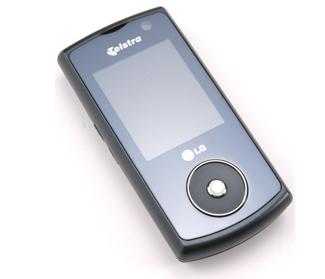 The LG KF390 is a slider design and is HSDPA enabled providing download speeds of up to 7.2 Mbps, incorporates Bluetooth support, large keys, media player, and a 2 megapixel camera.
Price wise, the LG KF390 will sell in Australia on August 4th at AU$559.00 while later in August Telstra will bundle the LG KF390 with a 2 year, under AU$30.00 plan to make it more affordable to all.