Mint Wireless Australia unveil the V10 pocket projector
Australia based Mint Wireless has unveiled the new V10 pocket projector, which is manufactured by Aiptek, and claimed to be the world's tiniest projector in the consumer market.
Mint Wireless's V10 pocket projector should be available sometime during September 08, measures 125 x 55 x 23mm and can project a range of multimedia up to 1.8 metres away and up to 50 inches in size.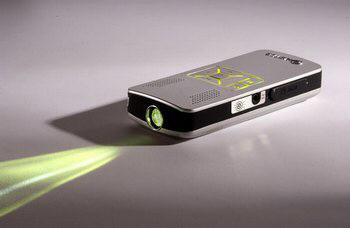 The V10 can display and project videos and images which are input via a 3-in-1 AV jack, or video and images stored on its 1GB memory, or on MS pro, MMC and SD cards.
It is believed that the projection tech within the V10 is from 3M and supports JPEG, AVI, ASF and MPEG-4 formats. Unfortunately though there is no wireless module built into the V10.
The Mint Wireless V10 pocket projector, when available should carry a price tag of roughly $649.00.