Get hold of Skyfire download link right now!
This for the people out in net wave world who have been following the Skyfire browser trend. Well as you may know if you want to be in on the beta testing you have to sign up, the main problem with that though is that the beta testing is actually closed and by invitation only.
Even if you sign up right now the chances of you being accepted and invited are rarer that an iPhone that has worked properly from day one!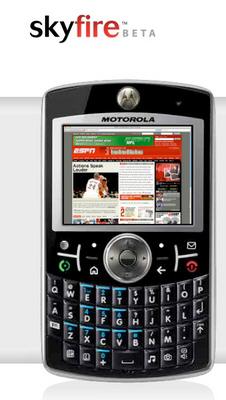 Well here's something that you may just like to quickly grab hold of, you can bump up your application to Skyfire and gain the download link now.
So here's how…Sign up and enter CNET100 in the code section, if you haven't registered before. However, if you have already registered but not enrolled, simple go back and re-enter your details exactly as you did and then enter the code CNET100.
This should result in you receiving an email with the download link, US applicants only though.
Source — wmexperts