Nullriver and Apple working to reinstate NetShare on App Store
There seems to be some problem with the NetShare application being at Apple's App Store. NetShare is made by Nullriver and the application allows Apple iPhone users to share their iPhone's 3G and EDGE internet connection though WiFi with their computer.
I'm not too sure why the App Store keeps taking the Nullriver NetShare application down, and apparently Nullriver hasn't a clue either, but they have been experience problems contacting Apple apparently.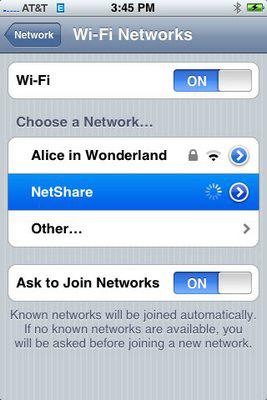 However, according to an update at Nullriver they are now in contact with Apple, the communication problem being a due to an automated email system cock-up at both ends resulting in emails vanishing in transit.
Nullriver say they are working with Apple to get NetShare reinstated in the App Store. Which is all well and good, but I would be asking why Apple felt the need to remove it in the first place, wouldn't you?
Source — Nullriver