Orange branded Sony Ericsson W595s mobile phone gets dumped
There appears to be quite a bit of news lately on mobile phones which are nearing launch being cancelled, and Sony Ericsson is among those again with the news that they have cancelled their W595s mobile handset.
Some of these cancelled mobile phones are mourned as they are expected to be good mobiles; however the Sony Ericsson W595s was simply a one-off redo of the Sony Ericsson W595, and crafted especially for Orange and their exacting specs.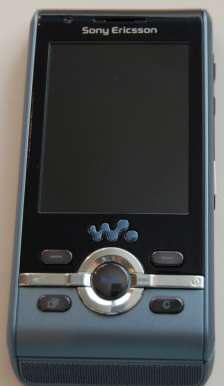 What those Orange specs were only Orange and Sony Ericsson will know, as apparently just hours before its announcement it was cancelled. I don't know why, maybe Orange changed their mind, or thought the W595s wasn't as good as they expected.
One of the main problems with the W595s was the chrome bar that happened to dissect the lower quarter of the face, which was needless and fairly pointless to say the least.
One can only say to the executive who decided to pull the plug on this one…nice call.
Source — semcblog