Q3 2008: Motorola EM28 ROKR touch sensitive music phone
We have already told you about the Motorola EM25 and now we have the Motorola EM28 ROKR, this flip-phone is not the best looking in the world but we are guessing someone will like it, again same as the EM25 it is a music phone which has many features which are pretty basic but does the job.
Some of the main features on the EM28 ROKR include standard 3.5mm audio jack, stereo Bluetooth, touch sensitive keys and dedicated music controls on the front panel, FM with RDS, broadcast recording and an innovative FMShare feature, FMShare basically allows you share your favourite FM stations with a simple text message.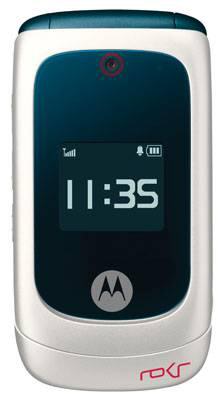 The Motorola EM28 ROKR also features a 1.3 megapixel camera, quad-band GSM/GPRS/EDGE support with CrystalTalk and 1.8-inch 65K color TFT display (128 x 160 pixels).
This mobile flip phone also has touch-sensitive keys that only appear when needed; the front display will shows the name of the artist and song, you will not have to open the phone for this function. The music is pretty good with the 3D sound effect, it also has an audio equalizer provides 11 pre-set music genres such as reggae, rock and pop for optimal listening, oh and not forgetting surround-sound quality. You can also turn up the bass up to nine decibels.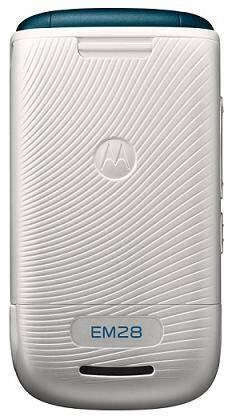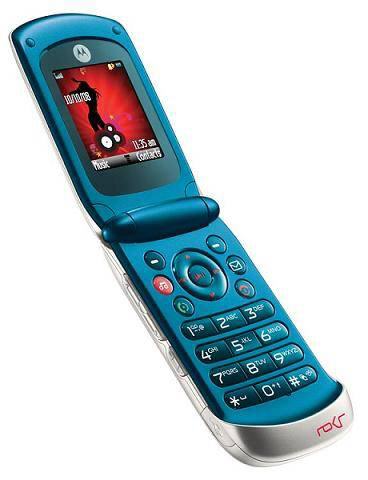 MOTOROKR EM28 will be available in Q3 2008.