Sync your Mac with Mobile phone with Missing Sync for Symbian
Mark/Space's Missing Sync for Symbian allows for the synchronisation between Symbian OS mobile phones such as Nokia, Motorola and Sony Ericsson to a Mac, and features Proximity Sync tech that uses Bluetooth to automatically sync data when devices are close enough to each other.
Mark/Space CEO, Brian Hall informs: "I know people are going to love the ease of use brought by Proximity Sync. Just having your phone in the same room as your Mac from time to time is all you need to do to keep in sync".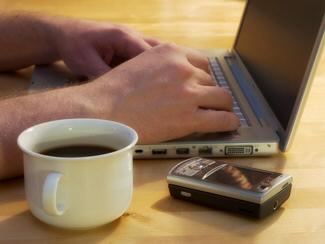 The approximate range for Missing Sync for Symbian is roughly 30 feet, and can sync tasks, new contacts, calendar events, contacts, create to-do-items and sync them to your Mac or mobile phone.
Missing Sync of Symbian can also manage MP3 files, video, documents, and other types of flies can be synchronised to any folder on your Mac or mobile phone, and all for $39.95 from the Mark/Space online store.
Source — markspace