Long battery life but little else from Philips Xenium X600
Philips has added a new mobile phone to their Xenium collection, the Philips Xenium X600, and is apparently for mobile phone customers who want a little more than just another mobile phone they can use for days on end with charging.
Apparently the Philips Xenium X600 has an impressive and one of the longest battery lifes we have laid our eyes on, as the Philips Xenium X600 brings the user a whopping 16 hours of talk time and a staggering two months of standby time.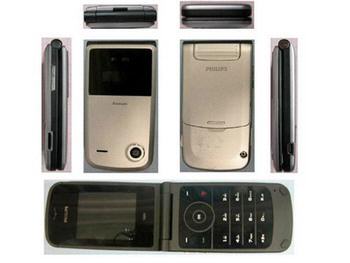 Battery wise the Philips Xenium X600 blows the competition out of the water, but in order to gain that lengthy battery life the X600 had to push out a few of the features we have come to expect from modern mobile phones.
The specs you are left with are tri-band GSM/GPRS, music player, as it's a clamshell design there are internal and external displays, and the good old microSD expansion slot.
Source — engadget mobile