Bland Vodafone 724FM mobile phone on its way via Hauwei
The FCC has given approval for Vodafone's new mobile phone the 724FM, not that this mobile phone is anything to really get excited over though as it's a fairly bleak looking candy-bar.
The Vodafone 724FM is sourced from Chinese company Huawei, and will probably be on its way to several of Vodafone's networks across the globe.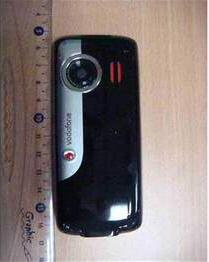 So what does the 724FM mobile phone offer up to a potential buyer? Well the 724FM mobile handset is tri-band EDGE, incorporates a 2 megapixel camera, Bluetooth connectivity, and the usual microSD slot.
Other than that, the 724FM doesn't offer a great deal, and has a design style that only your little old grandmother would appreciate.
No word on when we may see the 724FM arrive on the streets or what price it may carry, probably be some free handset on a Vodafone deal no doubt, as for what it offers and what it looks like it can't command a great price.
Source — mobil.cz