O2 rename the HTC Touch Diamond on shelves August 12th
Finally after much lengthy and hard deliberation O2 have decided upon what name they should give their version of the HTC Touch Diamond, so as from now the O2 HTC Touch Diamond shall be henceforth known as the O2 XDA Ignito.
Function wise, the O2 XDA Ignito is still identical to the HTC Touch Diamond, while the HTC Touch Diamond platform has been used for the O2 XDA Ignito rather than the HTC Victor, which was used on the T-Mobile MDA CompactIV.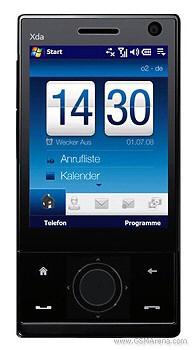 So what does this mean? It means the O2 XDA Ignito will carry the full 192MB of RAM, but with it comes the over-zealous diamond-style back of the original HTC Touch Diamond.
The obvious visual change to the O2 XDA Ignito will be the TouchFLO 3D UI which will now be coloured in O2's company colours of blue and white.
O2 expect to have the O2 XDA Ignito on shelves by 12th August, although no work on pricing as yet.
Source — gsmarena