UK gains the Nokia 6650 clamshell via T-Mobile
Exclusive to T-Mobile, the Nokia 6650 mobile phone has officially come to the United Kingdom after its announcement back in June.
The T-Mobile Nokia 6650 mobile phone is a clamshell design handset and is exclusive to T-Mobile and apparently according to the operator, the Nokia 6650 clamshell has been specifically tailored to T-Mobile so users may gain the most from the partnership.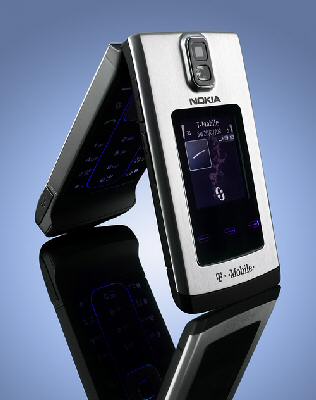 The new Nokia 6650 mobile handset features T-Mobile's "web'n'walk" service, a 2 megapixel camera including LED flash, a GPS receiver, MP3 player, Mobile TV, and an abundance of the usual multimedia paraphernalia.
Nokia have even incorporated a colour changing keypad for those users who with to alternate chameleon style on their new mobile phone.
If you are a T-Mobile Nokia fan you can get hold of the T-Mobile branded Nokia 6650 mobile phone now with prices from free on Combi 30.
Source — Pocket-lint