Sanyo Katana Eclipse clamshell heads for Sprint
Although there seems to be a wide preference for touch-screen mobile phone production there is still a definite bunch of wireless users who don't really require much beyond the basic mobile phone features in their nice looking candy-bar or clamshell handset.
Therefore is appears Sprint is taking the initiative to offer their customers who would prefer a basic type mobile phone the Sanyo Katana Eclipse, the successor to the very successful Sanyo Katana flip-phone line-up.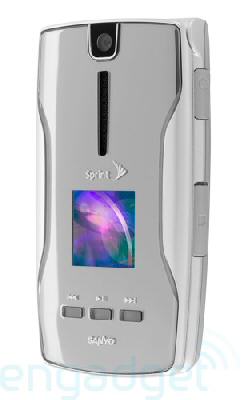 Last time we saw the Sanyo Katana Eclipse it has passed the FCC with flying colours, so is now headed for Sprint's line-up.
The sleek looking Sprint Sanyo Katana Eclipse clamshell packs a somewhat modern spec sheet with EVDO, Bluetooth, 2 megapixel camera, GPS along with Sprint Navigation, Sprint TV, the good old microSD expansion card slot, and 3.6mm headphone jack.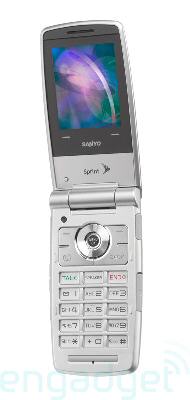 All wrapped up is a stylish glammed up casing suitable of Sprint.
Source — Engadget via Intomobile