HTC Touch Pro offered in the UK via Devicewire
Devicewire.com, owned and run by Hugh Symons Group Ltd are a distributor of fixed, mobile and IT markets and are based in the UK, and they have on offer the HTC Touch Pro for the price of £514.99, which is presumable without contract.
The HTC Touch Pro incorporates a 2.8 inch VGA touch-screen and TouchFLO 3D touch responsive interface which allows the user to speedily zip through the common tasks like messaging, checking and making calls ect.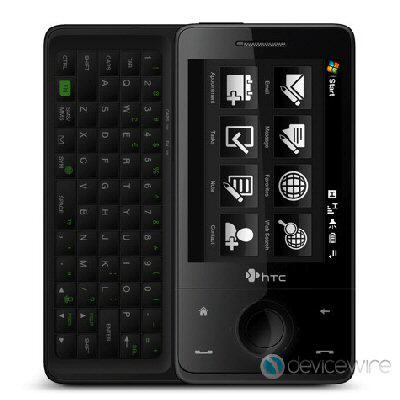 With the HTC Touch Pro its web browser puts the full internet at the users disposal while the TouchFLO 3D makes it easy to zoom in and out, and pan round. There may be times when you require a widescreen so simply tilt the HTC Touch Pro sideways at the screen flips to landscape view.
The useful 5 row QWERTY slide out keyboard adds ease to typing orientated tasks such as Microsoft Office Documents and email. While high speed connectivity keeps you on the go, and there's even integrated GPS navigation.
Source — devicewire