HTC Touch Diamond at The Carphone Warehouse
The HTC Touch Diamond mobile phone is known as a superstar among mobile handsets with its sleek diamond-esque styling and brushed steel highlights. And now the HTC Touch Diamond is available in the UK via the Carphone Warehouse.
The HTC Touch Diamond has a touch controlled display with an intuitive interface which is controlled by simply moving the finger across its screen. Everything it there at your fingertips from surfing to watching videos, from photos to your music collection.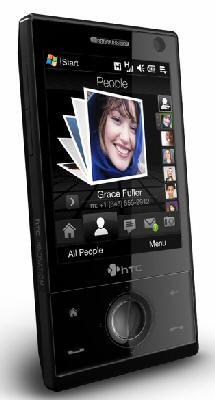 The Carphone Warehouse has the HTC Touch Diamond on the Orange Network with a tariff of Dolphin – £35 — 18 months, 600 minutes and unlimited texts per month, magic number, Orange Wednesdays, and a FREE HTC Touch Diamond handset .
The HTC Touch Diamond features a 2.8 inch touch screen, 3.2 megapixel camera with auto-focus, tri-band, 3G HSDPA, FM radio, music player, WAP, Bluetooth, weighs 110 grams and measures 102 x 51 x 11.5mm.
For further information regarding the HTC Touch Diamond or to purchase, please visit the Carphone Warehouse.