Apple iPhone 3G can now glow its logo like MacBook?
When it comes to class and style in designing products, one has to give it to Apple, they sure know their design business. Apple at least seems to care about the overall appearance of their finished products, unlike some companies.
Take the Apple iPod for example, it looks great; the Apple Mac stands out and looks far better than most PC's; and then there is the famous Apple iPhone that speaks for itself in style and features.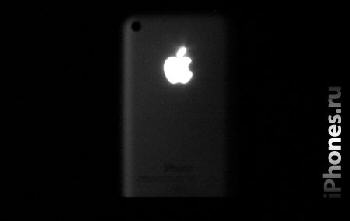 Apple MacBooks are well known for their glowing Apple logo, and apple seemed to neglect to add this cool feature on their iconic iPhone 3G. That is until now.
For those that love the glowing Apple logo there is now a new mod for iPhones which allows you to make the Apple logo on the back of the handset glow just like the MacBook ones. The new modding consists of removing the aluminium "fruits" and then inserting glowing ones.
Once done you can adjust the glow settings on the iPhone menu. What's more is we are hearing that the iPhone's battery is not affected too much, although this is unconfirmed.
There's a video below showing you the glowing Apple iPhone 3G logo.
Source – inews76 via product-reviews