Google Android phone coming to UK via HTC in October?
You've heard a lot about it, you've been expecting it, you know it's coming, and it could well be coming to the United Kingdom as early as October. So what is it? It is the first Android mobile phone.
The concept of an Android platform was first unveiled by Google late last year along with the other members of the Open Handset Alliance, namely HTC, T-Mobile, Motorola and Qualcomm.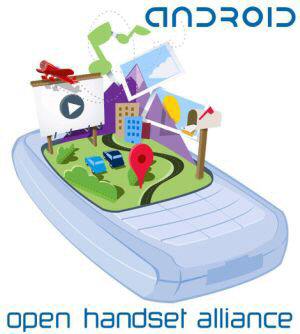 And now it is expected that Open Handset Alliance member HTC will be the first mobile manufacturer to bring out a mobile phone featuring the Android software. The speculation by most is the HTC Android device will incorporate a large haptic touch-screen along with a full QWERTY keyboard.
A HTC spokesperson confirmed that HTC is excited about being able to launch the first Android based mobile phone in Q4.
American website are posting that the HTC Dream will be with T-Mobile by September carrying a price tag of $399.00
Image via here
Source — mobiletoday