At last Pandora comes to Windows Mobile-well eventually
Pandora, the online music service which lets a user create virtual "stations" based of their favorite artist or tune, and lets the user refine said "station" via rating the music up and down. Pandora created the popular client for the Apple iPhone while leaving Windows Mobile phones waiting.
Well the good news is that Pandora is now working on a mobile client for Windows Mobile, so hopefully the wait for Pandora on Windows Mobile powered mobile phones won't be too long.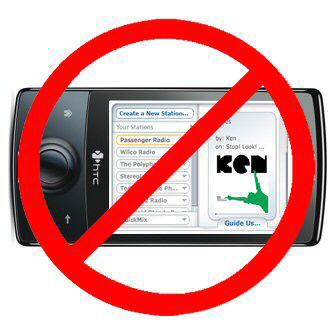 This program could easily have been available for Windows Mobile two years ago as wmpoweruser shows.
Tom Conrad, CTO at Pandora responded with a letter… The good news is that we do have a team working on Windows Mobile versions of Pandora. Given my track record it's probably best not to comment on the "when" but it's certainly not a question of "if".
At least for a small company like Pandora, the incredibly diverse mobile universe creates a real challenge with respect to where to place your limited resources. Without question the iPhone turned out to be a great bet for us. So far, the investment in feature phones has been a more modest success. We're all optimistic that we'll be able to find a iPhone-like success on Windows Mobile, but only time will tell.
Source — wmpoweruser and wmexperts