Sprint's HTC Touch Diamond may be released in red
There is going to be a version of the HTC Touch Diamond introduced by Sprint, OK, we know this is old news but we have been snooping around and it's looking likely that they are going to be available in several colours. Why do we think this? There have been several images scattered around showing the phone in a gorgeous red casing.
We believe that this is not the work of a hoax although that were posted on a forum for Sprint Users, but we think we have knocked the nail on the head and we will see all the colours emerge, as it wouldn't be something this carrier hasn't done before.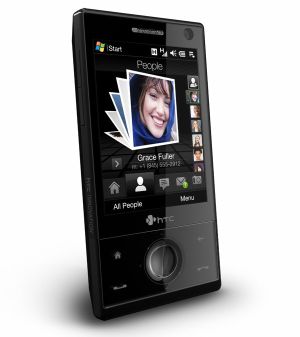 The other news about the Touch Diamond is that they will bring out a CDMA version; this should happen within the next few weeks. The GSM version of this Smartphone has been available since June, and its reported that the CDMA version will be different, it will have the same 4 GB of storage, VGA display, a 3-megapixel camera, Windows Mobile 6.1 Pro and GPS.
CDMA version will look slightly more curved in appearance than the GPS, and it's also reported that it will have a larger battery: 1340 mAh vs. 900 mAh.
The CDMA model will have EV-DO Rev.A. Wi Fi and Bluetooth and both versions will have 3G.
Source: brighthand